Toddler Program
Grandma's House Child Care offers three distinct toddler classrooms catering to children aged 18 months and above until they reach around 3 years old. The transition from one classroom to another depends on their age, developmental milestones, and potty-training progress. Children remain in the toddler classrooms until they have made significant strides in potty training. Once they have also reached the age of 3, they are promoted to one of our Preschool classrooms.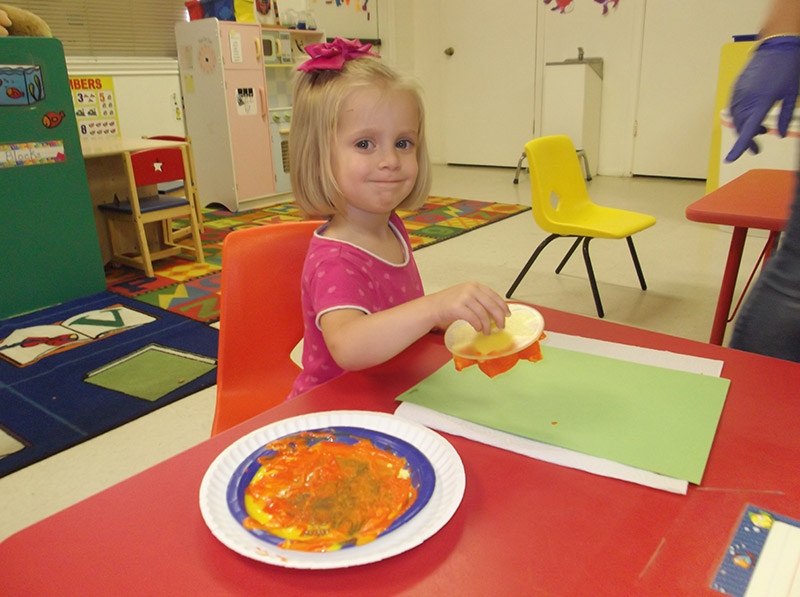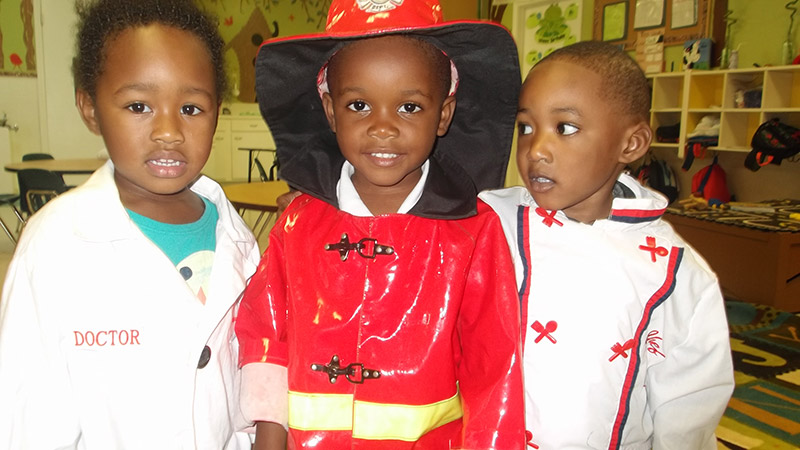 In Grandma's House Child Care toddler classes, we use a center-based approach to learning. Our teachers employ the Pinnacle curriculum, developmental checklists, and age-appropriate training to create engaging activities in various learning centers, all centered around a weekly theme. Through arts and crafts projects, we enhance children's fine motor skills while encouraging them to create beautiful artworks to share with their parents. Books, rhymes, and music are incorporated to introduce colors, shapes, and the basics of letter and number recognition.
Our activities prioritize the development of both fine and gross motor skills, fostering self-sufficiency in areas such as feeding, toileting, and self-care. Each day includes at least two circle times where teachers lead activities like storytelling, singing, and interactive learning with flashcards and other educational materials.
In Grandma's House Child Care toddler classes, we also dedicate attention to potty training for each child. Our teachers collaborate closely with parents to ensure a smoother potty training experience. We provide potty-training books as a helpful resource for parents during this process.
Playground and Equipment
At Grandma's House Child Care, the toddlers have their very own outdoor play area designed to enhance their gross motor skills. The space includes different surfaces and structures that provide opportunities for climbing, riding cars, and engaging in imaginative play within playhouses. On days when the weather isn't ideal, our gym offers alternative options such as riding toys, playhouses, balls, and parachute games. These activities promote physical development and, equally important, help children build social skills as they learn to share and play together during outdoor free play time, organized games, and gym sessions.